Looking for bathroom inspiration? If ultimate luxury is your goal, then check out some of these incredibly lavish bathrooms for ideas. They may be amongst the world's most expensive and over the top, but if money were no object - we'd have a golden loo too! 
The Golden Bathroom
A Hong Kong jeweller has created an incredible £2.4 million pound bathroom in his shop crafted entirely from rare gems and gold. Every item in the bathroom, from the toilet brush to the toilet bowl, is made from 24-carat gold, and the floor and ceiling are both studded with gold bars, amber, ruby, emerald and sapphire.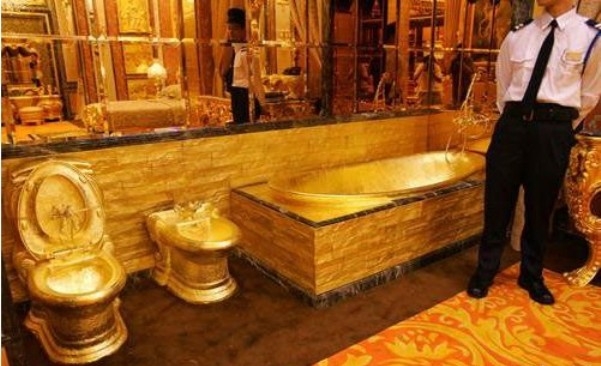 The Underwater Bathroom
The Palm resort in Dubai's Atlantis is located on an artificial island retreat named Palm Jumeriah. This incredibly luxurious destination offers super suites to its guests, which include the underwater suite named 'Poseidon'. Here lucky holiday-makers get to enjoy their bath whilst watching 65,000 fish and marine species swimming in a vast lagoon just beyond the bathroom.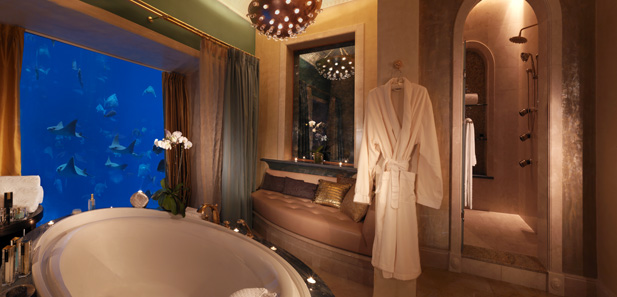 Cinderella Castle Suite — Walt Disney World
Originally built for the personal use of Walt Disney and his own family, the Cinderella Castle guest suite is located at Florida's Walt Disney World in the Magic Kingdom. Today it is the suite gifted to the winners of competitions and promotions only, and isn't available to be booked, regardless of wealth or celebrity status. The bathroom includes a multiple-jet Jacuzzi, Italian hand-crafted mosaic tiles and copper sinks fit for royalty.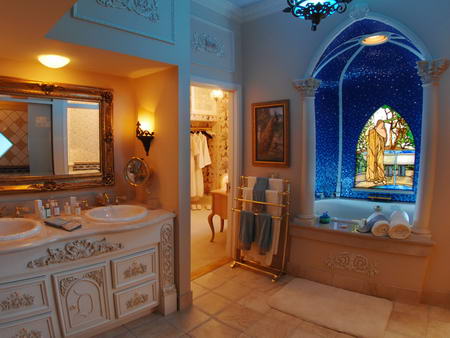 Crystal Bathtub
If you had nearly £530,000 to spend, would you consider blowing it on a crystal bathtub? Baldi, the Italian bathroom designers, carved a sizeable bathtub for three bathers using a solid lump of crystal. It was made for Harrod's. And as incredible as it may sound, the company has already sold a similar model to a Russian billionaire. The rock took an incredible six months simply to carve.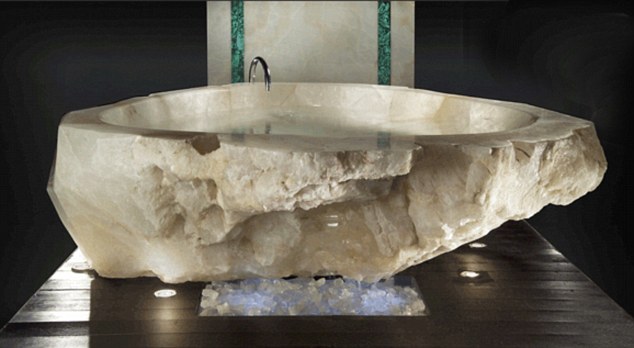 Burj Al Arab Royal Suite
A suite at this incredible Arabian hotel costs a cool $23,000 just for the one night! The private suite has its own lift, a private dining room, a vast lounge and private cinema and a gold four-poster bed amongst other attractions. Every bedroom has its own incredible en-suite made with marble and featuring walk-in showers and spa baths.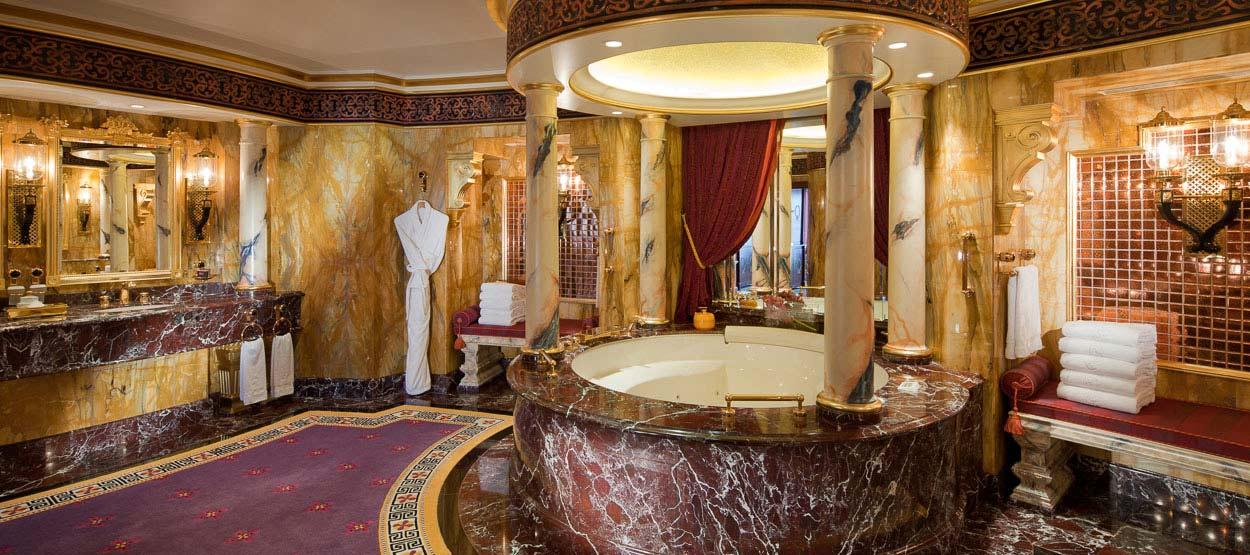 For those of us who can only dream about such spending, remember that you can bring your own touch of luxury to the home with Anchor Pumps. Turn your shower in to a luxury power shower with a selection shower pumps at the right prices and with free delivery.