A noisy shower pump can be enough to drive you mad.
The banging. The vibrating. The whining. It may provide a fantastic shower, but if someone is showering while you sleep, a noisy water pump is going to drive you nuts.
But before you panic, rip the pump from the wall or fork out hundreds of pounds on a plumber, there are a range of things you can do to make a shower pump quieter without impacting on performance.
So, if you want to:
Figure out why your shower pump is making strange noises
Find out how to reduce shower pump noise
Or if you're interested in finding a quieter replacement for your noisy pump, then you'll love this guide.
Let's get started:
Why is my Shower Pump Making Noises?
No shower pump will ever be completely silent. They play a vital role in shifting water around your home. As a result, you should expect a degree of noise. However, if you're suffering from any of the following symptoms, then you probably have a problem that can be fixed.
A Squealing Shower Pump
A squeal or a whine is usually the result of damage to either the pump's bearings or impellers. If the bearings begin to wear or the impeller has been damaged by debris, then the pump will not be able to generate the energy required to shift water. As a result, you'll get this squeal as the pump struggles to shift water efficiently. A key sign that the pump needs to be replaced.
A Loud Vibrating Shower Pump
A loud vibrating noise throughout your home when showering is usually the result of a shoddy installation. Either the plumber has mounted the pump on wooden floorboards - rookie error. Or, they've failed to secure the pump to a surface appropriately. Check out a range of suggested fixes below.
A Buzzing or Clicking Shower Pump
A buzzing or clicking sound is usually a result of a jam or blockage in the pump. Debris can occasionally get into your home water system, jamming up an impeller or blocking a filter. This then creates pressure, which in turn creates the buzzing or clicking noise you hear when showering. This is usually a fix for a plumber, although if you follow the pump's product manual, you should be able to fix it yourself.
How to Reduce Shower Pump Noise
If you're suffering from any of the above noises when showering, check out our suggested fixes below. Ranging from simple soundproofing techniques to more sophisticated noise reduction solutions, you'll be showering in peace in no time.
Note: If you're struggling for advice, ring our dedicated pump experts for free advice on: 0800 112 3134 or 0333 577 3134.
We're open Monday to Friday 07:00 - 17:30 and Saturday 08:30 - 12:30.
Check Surrounding Pipes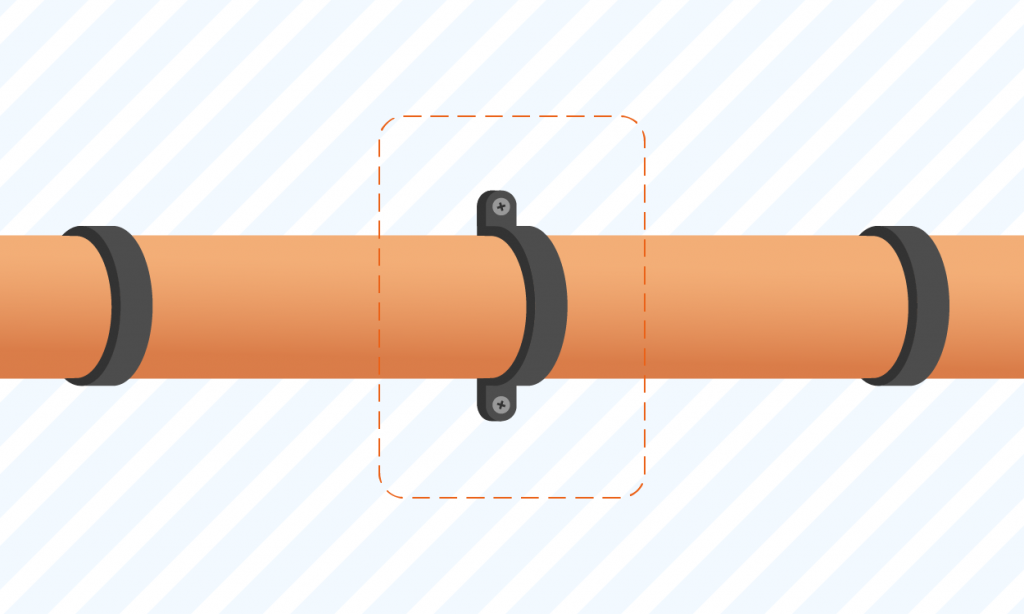 While each shower pump will be tested to ensure noise reduction, it's always a good idea to do a pipe inspection to ensure all surrounding pipes are well supported and completely secure. Loose pipes tend to exacerbate vibrations and can cause the noise emitted by the shower pump to become unbearable.
Our advice is to support all the pipework and flexible hoses with pipe clips and even wrap the pipes in a little foam rubber for extra sound insulation.
Buy a Noise-Reducing Pad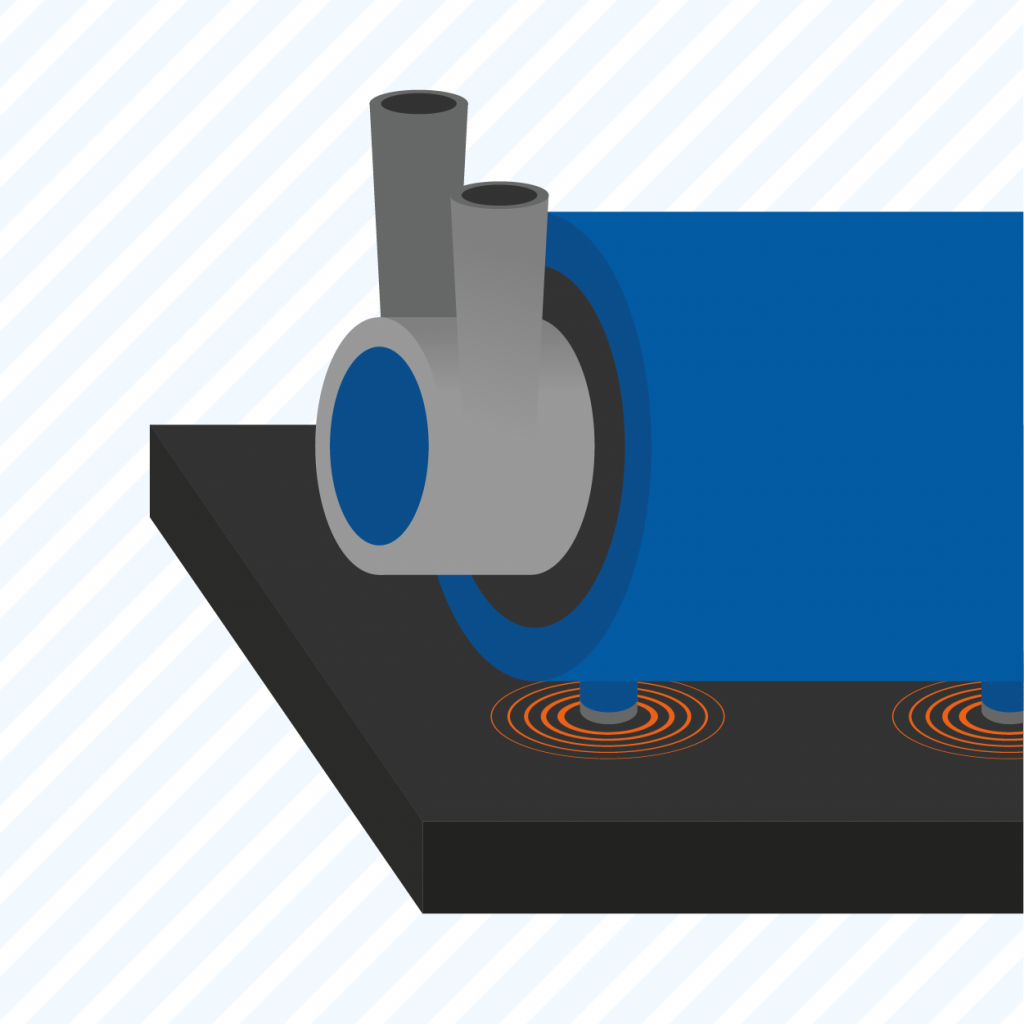 It's a simple and obvious tip but one that is often overlooked by plumbers and contractors. Particularly useful if your pump is resting on wooden flooring, a noise-reducing pad or anti-vibration pad can be used to soak up all the vibrations created by a shower pump. A cheap and effective investment.
Search prices on noise-reducing pads here.
Mount the Pump on a Paving Slab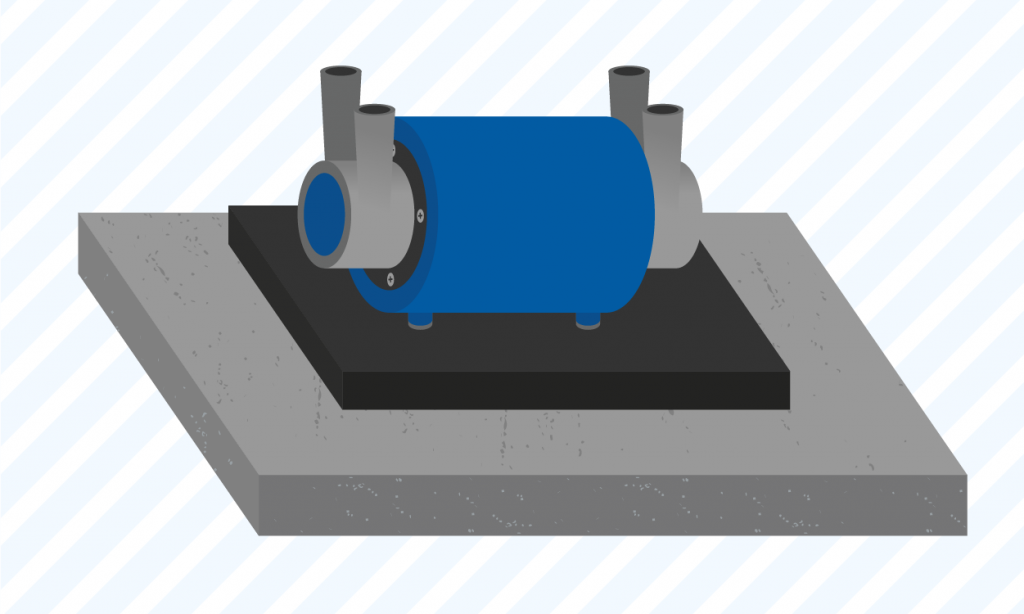 If you can't afford mounting pads, a paving slab or breeze block are good pump mounting alternatives. While they're not specifically designed to be anti-vibration noise-reducing, they are pretty good at soaking up vibrations and reducing the noise emitted by the pump.
Upgrade Your Pump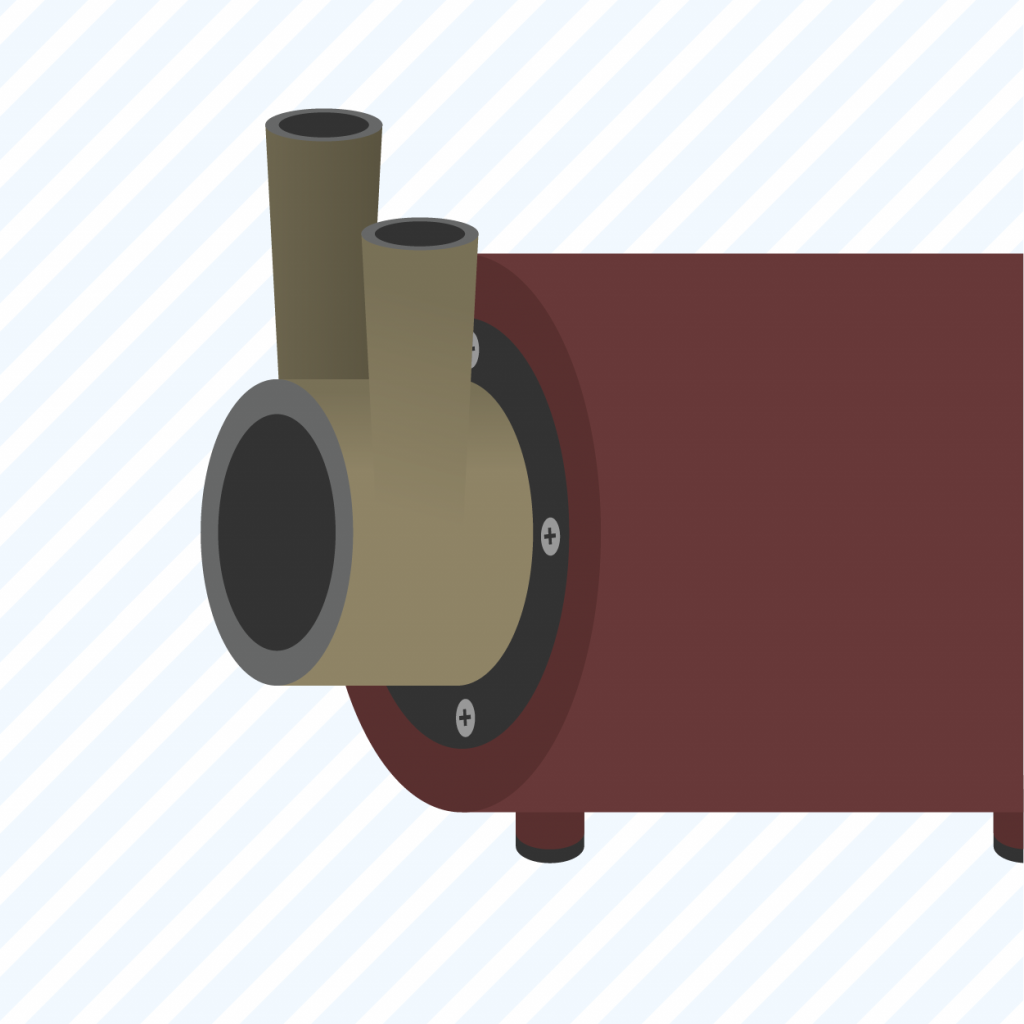 Most shower pumps will come with a long-term guarantee, especially if you're purchasing a Stuart Turner, Grundfos or Salamander shower pump. It's worth checking your warranty. If the noise is gradually getting worse or is starting to make a high pitched whine, your warranty provider may replace your pump for free.
Change Pump Location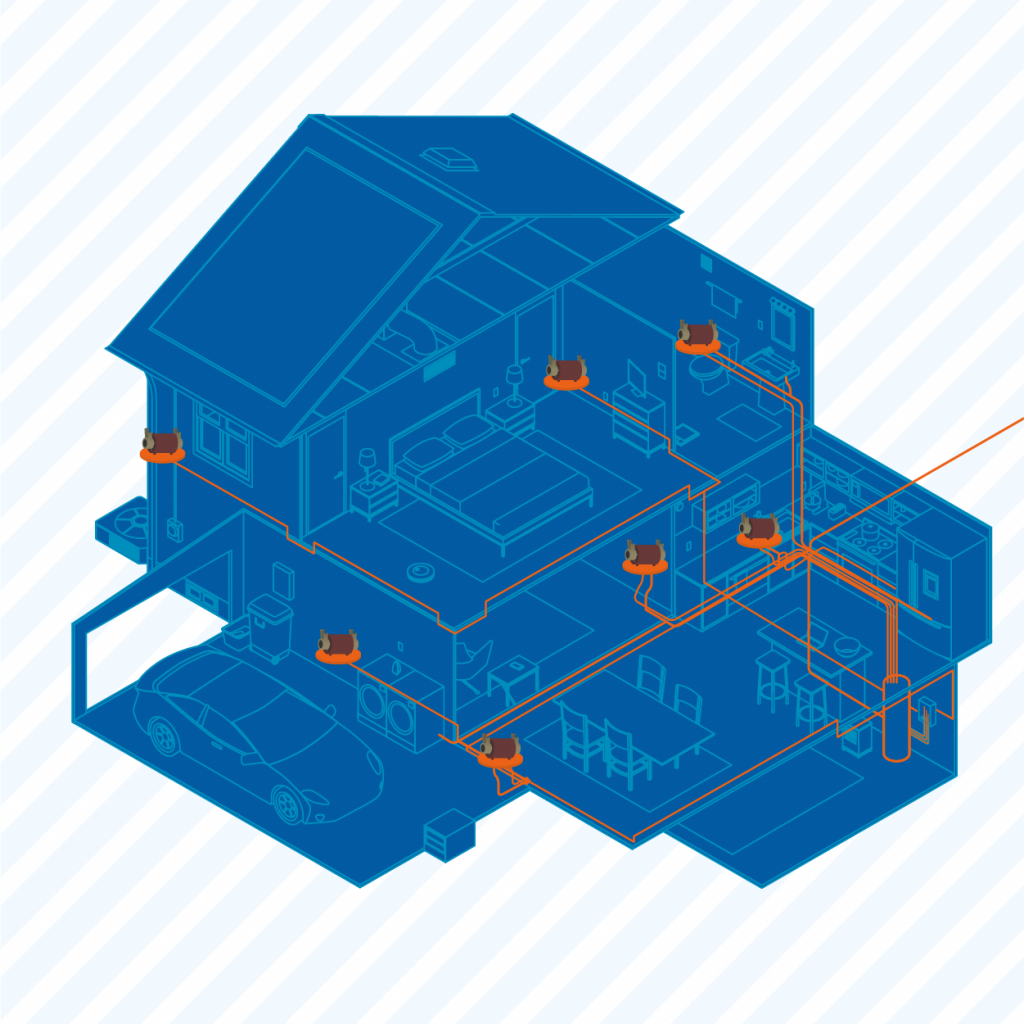 The most popular place to install a shower pump is within an airing cupboard. This can be a great place both well out of sight and out of harm's way. The problem with an airing cupboard is that they tend to be acoustic and can amplify the smallest of noises from vibrations. Consider having your shower pump relocated to an inaudible location.
Build a Sound Insulating Foam Box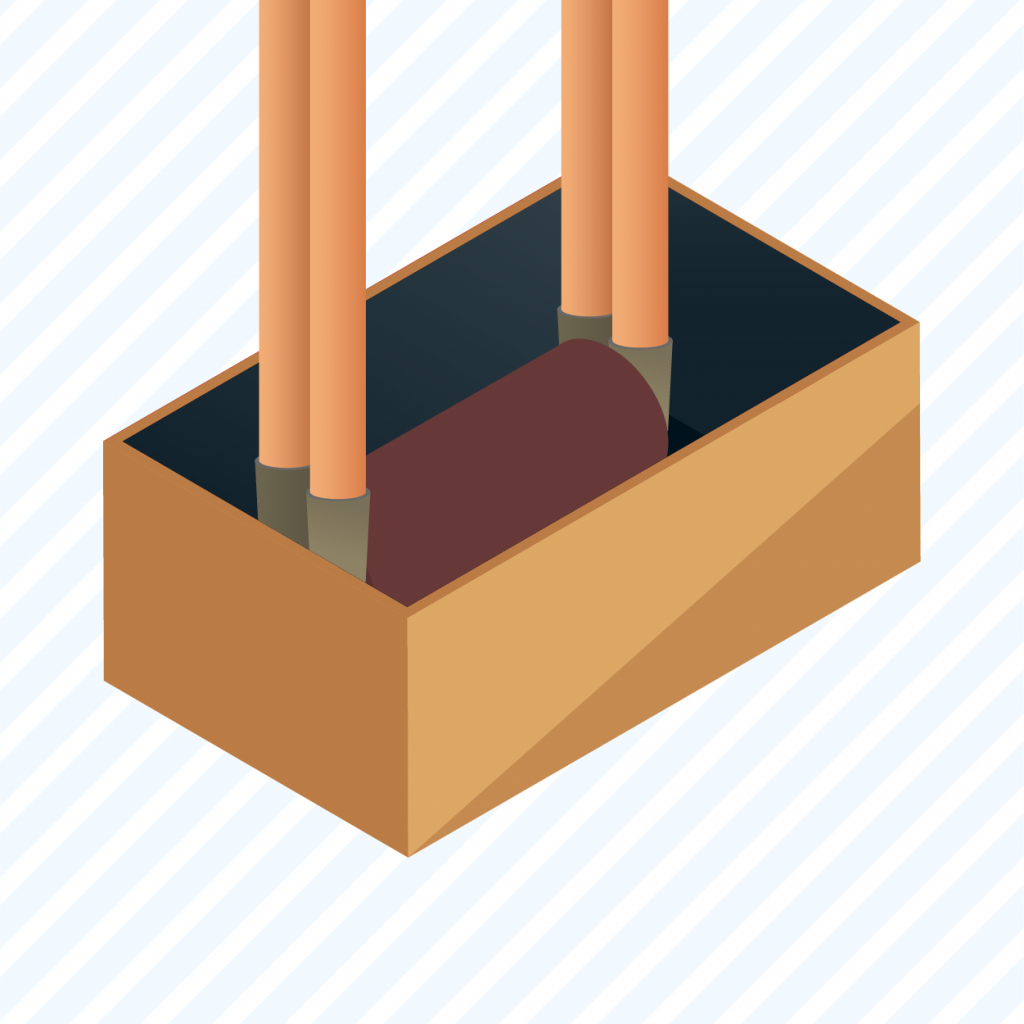 Although this won't stop the vibration noises travelling through the floorboards, it will insulate you from the general hum and buzzing sounds that the shower pump will generate. One thing to keep in mind is not to build the foam box too tightly around the shower pump. Building the box too tightly will cause the motor to overheat. It may be an idea to fit the box with air vents.
Seal the Cupboard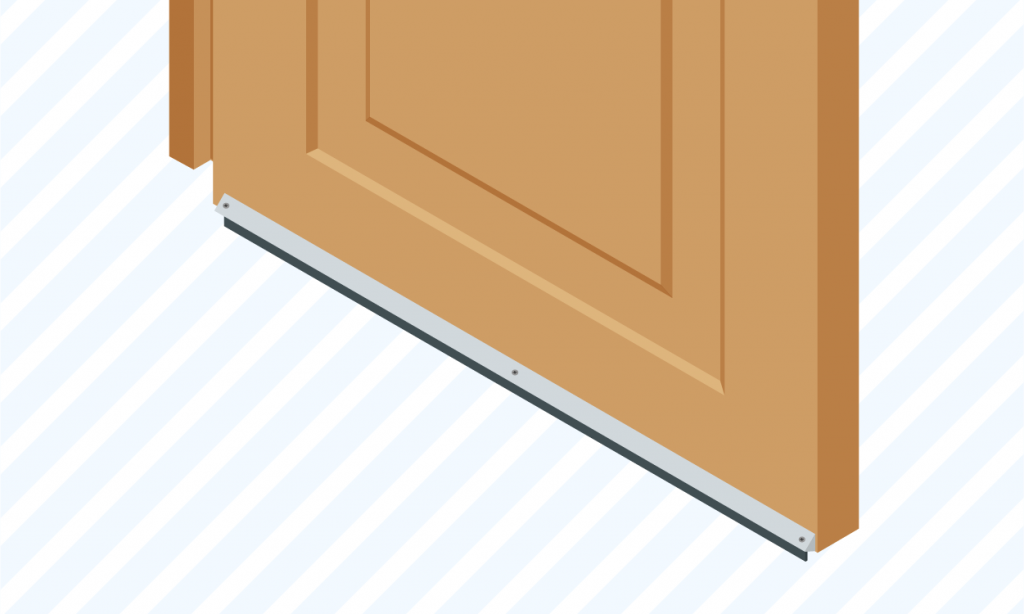 If you're stuck with the airing cupboard as your only installation option, it may be a good idea to seal the door with draft strips. It may seem counter-intuitive, but try not to 'over seal' the cupboard. If the room is completely sealed, it may heat up and cause the shower pump to trip out. Draft strips offer a balance between shower pump noise reduction and ensuring the cupboard is ventilated.
Replace the Shower Pump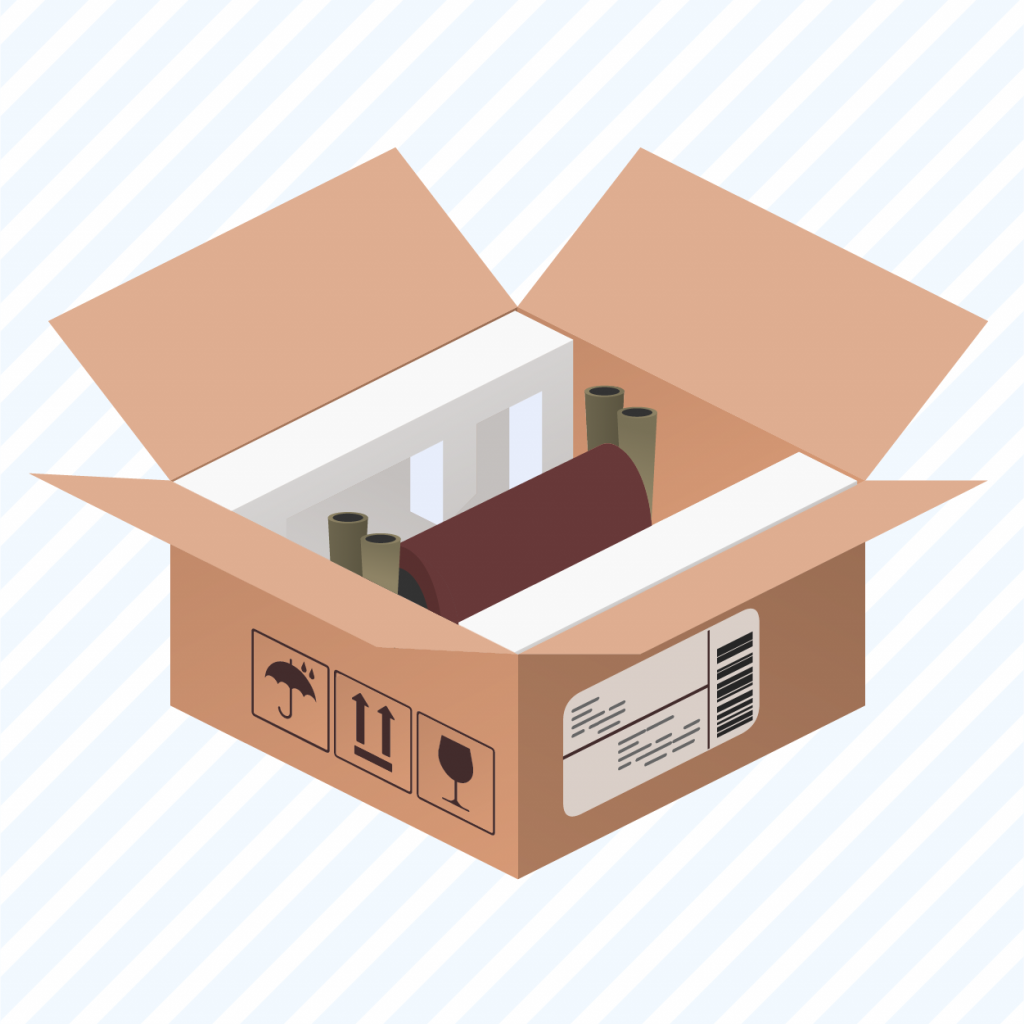 Which Shower Pumps are the Quietest?
Although you should expect some level of noise from your shower pump, some models ARE quieter than others. This is all down to the brand that you choose and the quality of the product. Many of the top shower pump manufacturers have taken numerous steps to resolve this issue for their customers, using high-quality materials that offer a quieter vibration when in use.
Stuart Turner Monsoon
Featuring a brass body, designed to minimise voltage and fitted with anti-vibration feet, the Stuart Turner Monsoon range is the premium market pump option for those looking for a remarkably quiet pump. A great option that will allow the family to sleep while you shower.
Search Prices on the Stuart Turner Monsoon range here.
Salamander RP range
Salamander as a brand has a great reputation for producing quiet pumps. They've achieved this reputation by investing heavily into the now patented noise vibration reduction technology (NVR). This technology involves using innovative new materials to build their pumps and also fitting all their pumps with noise-reducing feet. The RP range is the premium Salamander product available on the market as it matches pure power with less noise. Many of Salamander's shower pumps now quote 'Quiet' on their products, stating that their range of shower pumps are relatively quieter in comparison to other pumps on the market.
Search Prices on the Salamander RP range here.
Grundfos Amazon
Grundfos, in particular, has focused on creating noise-reducing water pumps, which aim to emit an extremely low operating noise whilst still maintaining the highest performance. Out of the whole Grundfos range, the Amazon pump uses both low noise motors and anti-vibration feet to deliver minimal noise output. You can't go wrong with the Grundfos Amazon range as they make a quiet pump both powerful and affordable.
Search Prices on the Grundfos Amazon range here.
For more information on the quietest shower pumps on the market, please read our dedicated shower pump noise tests here.
Help and Advice
If you're struggling for advice, ring our dedicated pump experts for free advice on: 0800 112 3134 or 0333 577 3134.
We're open Monday to Friday 07:00 - 17:30 and Saturday 08:30 - 12:30.