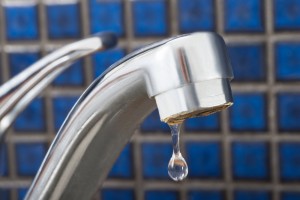 Are you a commercial organisation that needs to utilise water on a daily basis? Then you will know the issues low water pressure can cause to your business. Restaurants, gyms and hotels are businesses for which water pressure is a crucial factor; to name but a few. But what can you do if your water pressure just isn't what it used to be? Here at Anchor Pumps, we are experts in all forms of plumbing and have a few choice tips for helping identify the problems causing low water pressure within your building.
Obstructed valves

If anyone has turned the water valves in your buildings off and on again for whatever reason, there is a chance they were not opened fully. Having a semi-open valve can cause low water pressure so make sure it is opened all the way when you check it. If for whatever reason the valve appears to be broken them call someone to fix it – do not attempt to do this yourself without proper training.
Leaks

If you water pipes are damaged then this can cause leaks, which in turn will cause low water pressure as not all the water will make it to your taps/showerheads. If you think your pipes may be leaking, then an easy way to identify this is to close your main water valve and take a reading of the meter. Check back in two hours and if the figure on the meter has increased, then this is a sign that your pipes have a leak. Again, professional help will be needed in this instance.
Low power pumps
There can be two reasons for low power plumbing: either your pump is malfunctioning or it simply isn't manufactured to be powerful enough for your needs. Regular maintenance checks are advised here to make sure your pump is working at optimum capacity, after all if it isn't you're wasting valuable water which is a drain on your energy costs. Installing the latest in pump technology is advisable and our range of water booster pumps are just the ticket to fix low water pressure in your plumbing.
Clogging

This is probably the most common cause of low water pressure and is found often in iron pipes which are vulnerable to rusting which can cause an obstruction. Other things like dirt, gravel or sand and other naturally occurring substances can enter your pipes if there is a fracture in your water main. You can do something about this yourself by cleaning your fixtures regularly. If it still persists you may want to call in professional help to get to the root cause of the problem.
So there we have it, four of the most common sources of low water pressure in your commercial plumbing systems – be sure to check the pressure on your pipes as soon as you can. If you want further information on fixing low water pressure, read our complete guide here.