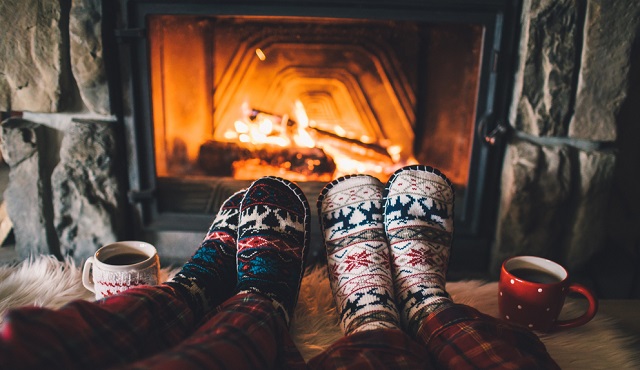 It's official. Climate change is here and with it a devastating change in our weather patterns. The outlook for winter 2016/2017 is already bleak, with raging storms and flooding predicted between December and February.
So what precautions can you take now to get your home ready for another winter battering? Even if the weather is currently mild, it pays to be prepared!
Clean Your Gutters
Guttering is the first line of defence in carrying water away from your home. If gutters become dammed by debris, they can cause damp problems for your home as water breaches the exterior fabric. A few hours spent cleaning your gutters and drainpipes now can avoid costly damage later.
Damn the Air Leaks
Doors, windows and letter boxes are major sources of energy loss in the average home. By letting warm air escape, you're expecting your boiler to work harder to keep your home at a comfortable temperature.
Seal leaks with silicone where applicable, and fit insulation strips round windows and doors.
Get Your Boiler Serviced
Winter is the season when you most rely on your boiler, so it makes sense to have it fully serviced before the worst weather arrives. This will ensure that it's running at optimum capacity, passing energy savings to you and keeping your house warm and cosy as the storms rage outside.
Fit a Hot Water Circulating Pump
Consider fitting a low-energy Hot Water Circulating pump that ensures you have hot water on demand when you need it in the winter.
Many models can be easily fitted by a competent DIYer and are low-energy, saving on electricity and water costs as you no longer have to run the tap waiting for the hot water to arrive.
Consider a Wood-Burner
More and more people are going 'off-grid' for their energy needs, but this doesn't mean that you have to replace all your heating and water with renewables. A wood-burner can simply be used to supplement your home's existing heating.
If you do decide to take it further, the right wood-burner can be integrated into your existing heating system with minimal fuss. And they make an attractive feature in their own right, being far more energy-efficient than an open fire.
If you don't want to lose an open fireplace, consider blocking off the chimney instead. You won't be able to use your fireplace except ornamentally, but you'll prevent major heat loss.
Up Your Lighting Game
Exterior lights are essential in the winter to prevent accidents as the nights draw in. Ensure yours are equipped with low-energy bulbs or, if you're fitting new, make sure they're low-energy compliant. Take it one step further and replace those old fairy lights with LED ones.
Be Prepared for Flooding
If flooding has already been an issue in your property, or you're in a high-risk area, you can fight back and reduce your insurance premiums by being flood ready.
Make a flood defence plan and reinforce the fabric of your home. Sign up for flood alerts and equip yourself with a good submersible pump or even a full-scale flood kit so you're prepared for the worst the winter can throw at you.
Window Dressing
If you're installing double glazing, choose the most effective windows you can afford. Good old-fashioned curtains and blinds can also be highly effective at keeping out draughts and preventing heat loss.
If you get good daylight through your windows during the day, leave blinds and curtains drawn to maximise the heat.
Insulate, Insulate and Then Insulate Some More
Proper insulation in the right places will prevent a huge amount of heat loss in your home. According to the NIA The average home loses 66% of its heat through solid walls, 25% through the roof and 20% through windows and doors.
Some energy companies offer free cavity wall and roof insulation, but even if it meets standard requirements, you can always add more roof insulation. You've already dealt with leaks in your doors and windows, haven't you?
Create Windbreaks in Your Garden
Erecting fences or planting hedges around your property can give you valuable windbreaks when the cold winds blow. If you're prone to snowfall, knock down vulnerable tree branches to prevent damage.
Following these preventative measures, will ensure your home will be kept snug and warm throughout the colder days of winter.