In Chile, at the resort of San Alfonso del Mar, you will find the Crystal Lagoon. This is a man-made body of water, but if it weren't for the neat straight lines you could be forgiven for thinking it was some immense natural phenomenon. The Crystal Lagoon is in fact the world's biggest swimming pool, containing a massive 66 million gallons of water.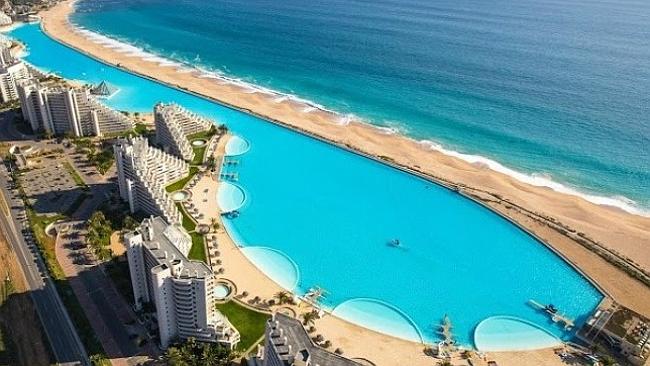 Set in the middle of Chile's Pacific coast, the pool has a length of over three-fifths of a mile. That means that swimming a length in this pool would cover 20 times the distance that it would in an Olympic-sized pool. The pool is so big it can be used for sailing.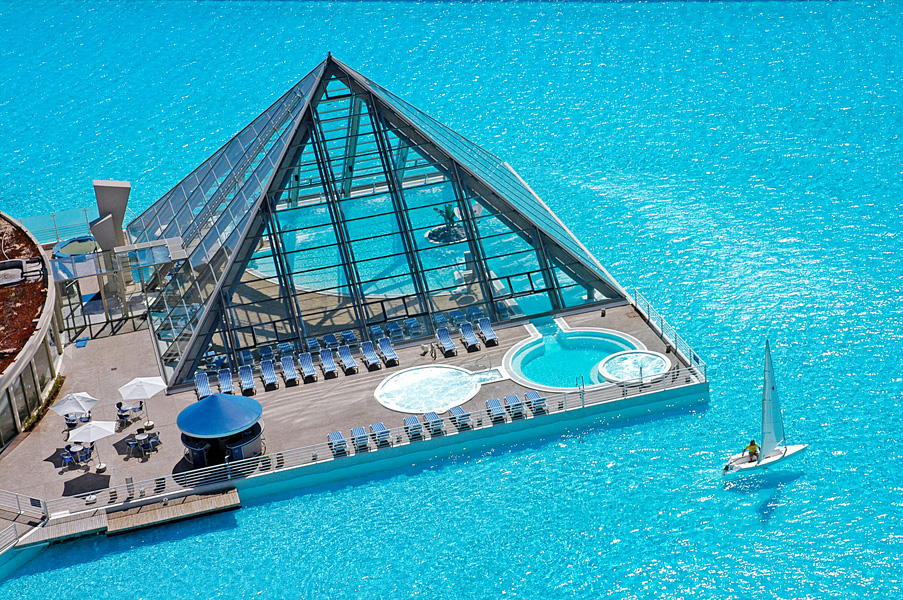 The Crystal Lagoon, which opened in 2006 after almost five years of construction at a cost of £2 million, is filled with 66 million gallons of seawater. It is warmed by the sun to a temperature of 26 degrees Centigrade – nine degrees higher the sea from which the water comes. To keep the pool fresh and clean, a huge swimming pool pump system is required. A highly advanced, computer-controlled pumping and filtration system draws fresh seawater in at one end of the massive pool and returns water to the sea at the other end.
Your needs might not be quite so immense as those of the Crystal Lagoon, but if you have a swimming pool, then you will certainly need pumps to keep your filtration system working properly and ensure the water stays clean. At Anchor Pumps, we stock a huge range of swimming pool pump models from a wide variety of manufacturers.