Waterparks offer a fun-filled day out for the whole family!
It goes without saying that the systems used to power the attractions have to be extremely hardwearing and meet stringent standards of safety. The pumps, valves and other related pieces machinery do far more than simply move water from one location to another. They are wholly responsible for creating a host of special effects in order to make each water ride experience exciting and unique. From the lifting and circulating of water to the simulation of rapids, waves and currents, the machinery involved must be of the very highest specification.
With this amazing technology, engineers have been able to develop an array of breath-taking watersides around the world. Here at Anchor Pumps, we have picked out 10 of the biggest and best to showcase – would you be brave enough to tackle these terrifying waterslides?
10. Beach Park, Brazil – Insano
With a place in the Guinness Book of World Records as the tallest waterslide in the world, Insano stands an incredible 14 storeys high. However, it takes just seconds to descend, with riders reaching speeds up to a scary 65mph!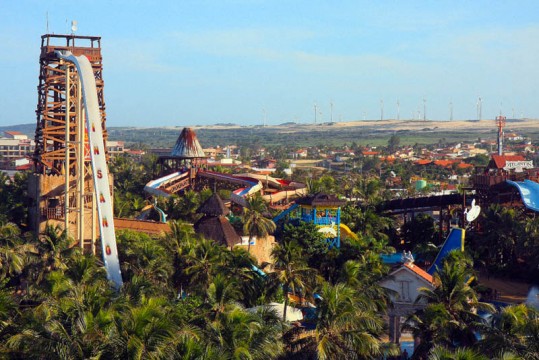 9. The Verruct
Opened in 2014, The Verruct stands at an impressive at 51.38 m (168 ft 7 in), and has  been officially verified by Guinness World Records as the tallest waterslide in the world!
8. Blizzard Beach, Florida – Summit Plummet
A free-fall body slide, the start of this ride is 120 feet off the ground. As they literally plummet down the 360 feet of flume, riders will frequently hit 50-60mph according to the on-site digital speedometer.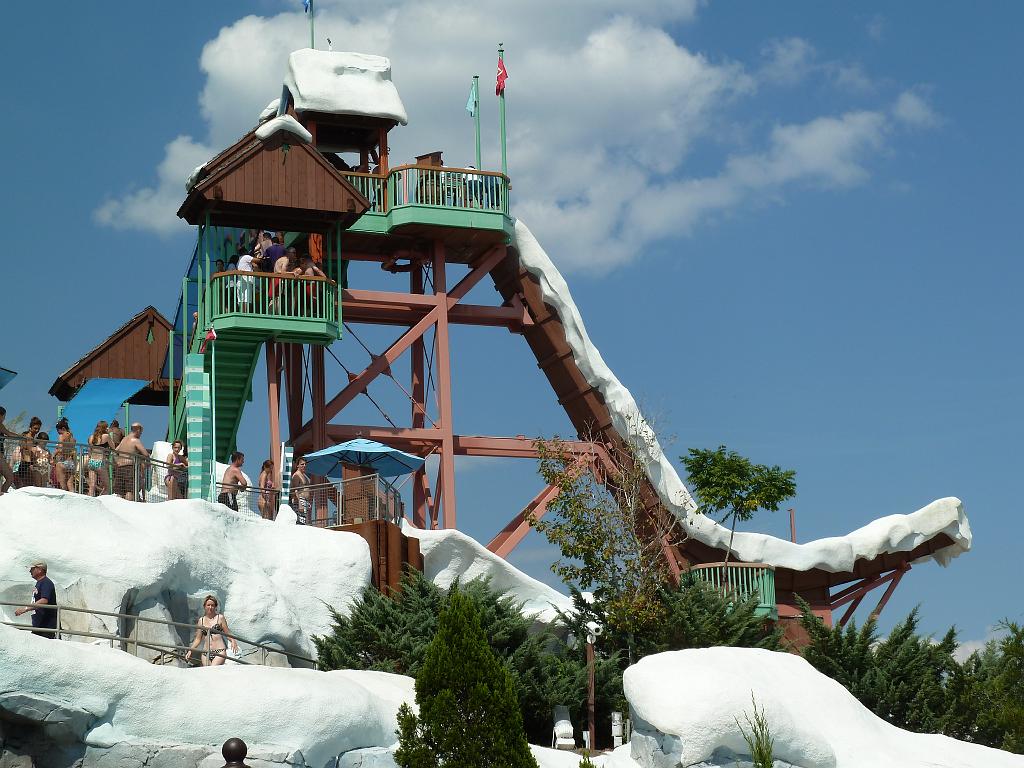 7. Atlantis Paradise Island, Bahamas – Leap of Faith
This ride features a 60-foot, almost vertical drop. Not for the faint-hearted, the flume takes its brave riders through a transparent tunnel and through a shark-filled lagoon.
6. Wild Wadi Waterpark, Dubai – Jumeirah Sceirah
A 390-foot tandem slide which takes a mere few seconds at 50mph to complete.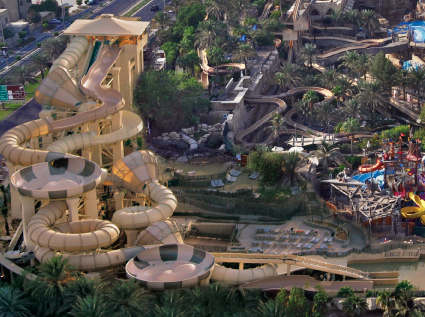 5. Noah's Ark Waterpark, Wisconsin – Scorpion's Tail
Step inside the clear capsule and wait for the floor to vanish. The ten-storey, 400ft ride with an almost vertical loop lasts just 5-7 seconds.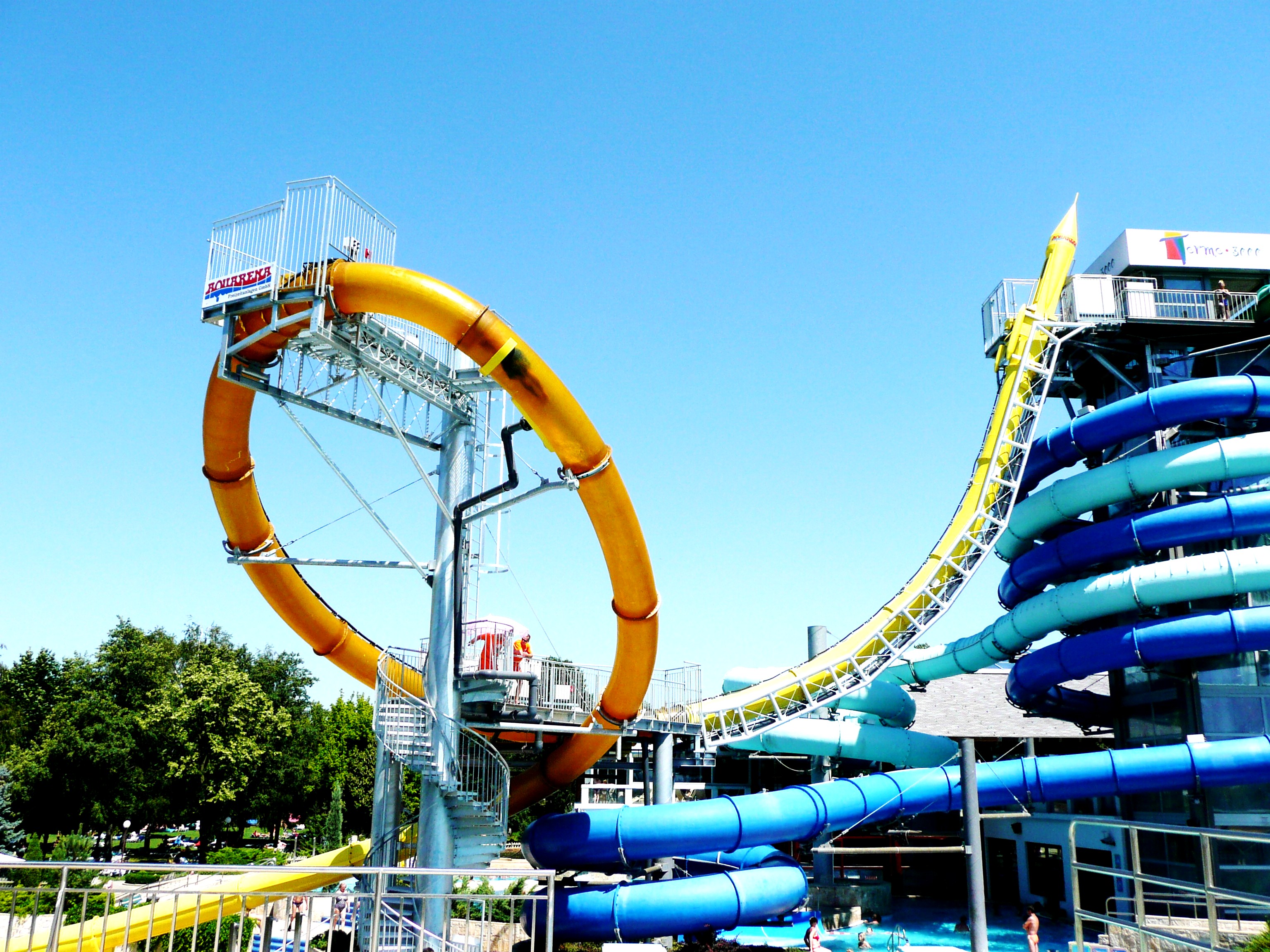 4. Terme 3000 Adventure Pool Complex, Slovenia – Aqualoop
The very first waterslide with a 360-degree loop, this is Europe's fourth fastest.

3. Wet 'n Wild Water Park, Florida – Brain Wash
A vertical drop which plunges riders 53ft into a huge domed funnel. Adding to the excitement, the slide features videos, lights and sounds as people descend at breakneck speeds.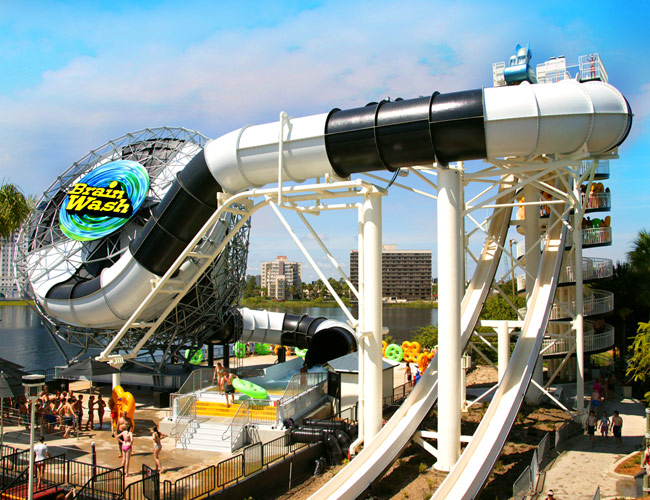 2. Galaxy Erding, Germany – Faser
An adrenaline-pumping ride for thrill-seekers as they reach speeds in excess of 45mph.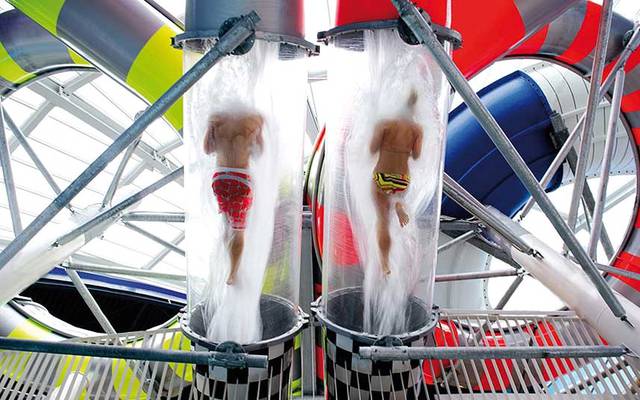 1. Sonnentherme Lutzmannsburg thermal spa, Austria – Twister and Speedy
Speedy is a rapid 460-feet descent, while Europe's longest indoor slide, the Twister, stretches a massive 660 feet.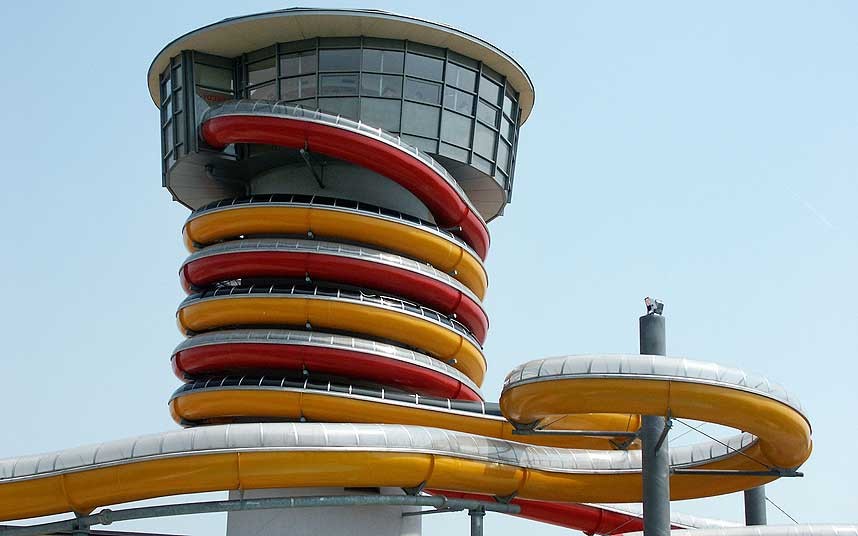 Have you braved any of the above slides? Can you recommend any terrifying water slides to add to our top 10?
Get in touch and share your photos with us on the Anchor Pumps Facebook & Twitter pages.