Here at Anchor Pumps, we have a close relationship with all our manufacturers, working together to ensure all our customers receive the highest quality products, advice and after sales service.
One particular manufacturer we have a very close working relationship with is the team at Calpeda Pumps. With over 40 year's industry product knowledge, Calpeda are now one of the UK's leading pump manufacturers. We caught up with the brands national sales manager, Jon Bennett to find out the secret behind Calpeda's success, the products and their future plans for the business.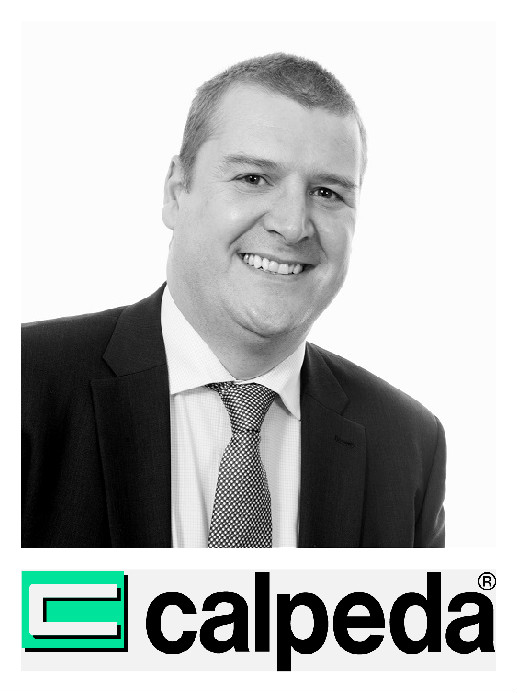 1. How long have you worked for Calpeda?
I have worked at Calpeda for over 17 years and have worked in the pump industry for nearly 27 years in total.
2. What do you think makes Calpeda such valued a manufacturer?
Without question it's the focus on quality & reliability of the products that we manufacture, which is an ethos that has held true from the Company's inception in 1959 to the present day. Every single pump manufactured undergoes a thorough test procedure from the smallest peripheral pump through to the largest end suction pump, guaranteeing performance and reliability for the user.
Allied to this is our focus on providing a complete all round customer service from advice & technical support right through to onsite service & commissioning of our pumps and booster sets.
3. How has the range of products changed / improved since you joined the team?
It's interesting to see how Calpeda have evolved over the years to keep pace with changes in industry and the markets we serve. 15 years ago our main market was the OEM sector supplying pumps for equipment such as chillers, thermal transfer & commercial dishwashing machines. Today, whilst we still supply these markets we are increasingly active in the Building Services sector supplying a wide range of variable speed booster sets which are all assembled and tested at our UK headquarters in Bicester, Oxfordshire.
4. What is the main focus for Calpeda in 2015?
For many years we have been active members of the British Pump Manufacturers Association (B.P.M.A) and at a European Level with Europump assisting in setting and improving standards across the industry. A major focus for the last few years has been in complying with the European ErP directives to improve the design & efficiencies of energy consuming equipment. This year sees three new directives come into effect: Efficiency of Centrifugal water pumps – From 1 January 2015 all centrifugal water pumps that fall within the regulation must attain a Minimum Efficient Index (MEI) of 0,40. Efficiency of Electric Motors – From 1 January 2015 motors between 7,5 – 375kW are required to have efficiency levels not less that IE3 or meet with IE2 efficiency levels and be equipped with a variable speed drive. European Directive for Efficient of Circulators – From August 2015 of this year all glandless circulators up to hydraulic powers of 2500w must have an efficiency index (EEI) of less than 0.23.
In addition to this 2015 will see Calpeda bring a significant number of new innovative products to market including the i-MAT; a new range of motor mounted variable speed drives which will enhance our already comprehensive range of booster sets as well as being suitable for controlling pumps in a wide variety of commercial and industrial applications.
2015 is a significant year for Calpeda UK as we undergo major restructuring at our Bicester Headquarters with the addition of a 20,000 sqft building, doubling the size of our existing facility and also our UK Technical Centre will be relocating to a 3000 sqft office facility in Pontefract, West Yorkshire.
5) How would you describe the brand in 3 words?
Tradition, Quality, Innovation
Shop the full range of Calpeda pumps online today at here at Anchor Pumps