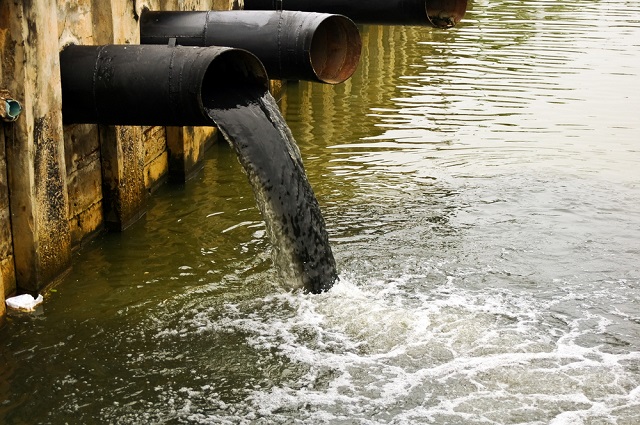 Water pollution is a problem the world over, and its effects can have a detrimental impact on the environment and our health. There are lots of ways that water pollution can be reduced, by making changes to the products we use, and how we dispose of them. Making use of water treatment systems, domestically and industrially, such as Grundfos pumps, can also help to win the battle of reducing the disturbing effects of water pollution.
Damage to ecosystems
One of the most serious consequences of water pollution is its negative impact on aquatic ecosystems. Fish and other marine life exposed to dirty water full of contaminants and waste can be susceptible to disease. In many cases, they may die.
Pollutants in our seas and rivers can increase the growth of toxic algae. When fish and marine animals are exposed to toxic algae and other pollutants, such as lead or cadmium, their health is compromised.
Water pollution can upset the delicate balance of our ecosystem, and may cause a decline in certain species. Many birds, fish, dolphins and other sea creatures washed up on beaches often perish due to the effects of exposure to pollutants.
Harm to human health
The real danger of contaminated fish exposed to pollutants is if they end up in the food chain. When humans consume these fish, they can become ill. Poisoned seafood, especially raw shellfish, can cause hepatitis and typhoid in humans, for example.
It's not just eating fish polluted by dirty water that can cause ill health to humans. Swimmers, surfers and fishermen who come into contact with contaminated water can experience a number of health issues. Ear infections, skin problems and stomach upsets are frequent complaints that are often the result of human exposure to water contaminants.
In poor countries, the technology and resources aren't always available to supply clean, drinking water. When pollutants contaminate drinking water, the consequences can be devastating. It's estimated that around 14,000 people die or suffer disease annually from drinking polluted water.
Careful disposal of waste
Fortunately, there's a lot we can do to reduce the disturbing effects of water pollution. One of the most important ways to reduce pollutants from entering seas and rivers is to be more mindful about how we dispose of waste.
Items such as wipes, medicines and nappies should never be flushed down a toilet. There is the risk that they can't be filtered properly by waste disposal systems. The end result is that they make it into our rivers and seas, causing potential harm.
Chemicals, such as paints, cleaning products and cooking fats should also never be poured down the sink. You can usually dispose of these safely at waste recycling centres.
Avoid chemicals
If we become less reliant on chemicals, there is less chemical waste to pollute our waters. Find ways to reduce your reliance on chemicals, whether at home, in the garden or at work.
There are many natural products that can be used for cleaning that are just as effective as some of the more hazardous items. Lemon juice, bicarbonate of soda and vinegar make excellent 'green' cleaning agents. If you buy cleaning products, choose environmentally-friendly options.
Adopt an organic approach to gardening. Avoid using pesticides and chemicals to control aphids. Instead, consider companion planting and biological controls, and create a compost pile for disposal of kitchen scraps.
Reduce and save
Think about ways you can reduce and save. Reduce your use of chemicals, plastic, packaging or other items that may harm the environment and end up in our seas.
Save water. If you use less water at home or work, it can help to safeguard this scarce resource. It can reduce the amount of contaminants entering the water system.
Consider installing a water efficient toilet with dual flush or an efficient shower pump. Only use the dishwasher or washing machine when it's full, and select economy modes. This saves water and electricity.
Be clean
Being careless with litter and waste increases the risk of it ending up in rivers and seas. Dispose of litter carefully if you visit a beach, in particular. Try to recycle as much as possible.
If you have a dog, always pick up and dispose of pet waste, to avoid it running into drains and water supplies. Maintain your car, so that it doesn't leak oil or chemicals onto driveways that could get washed down drains.
If you're a homeowner or business that uses water or waste systems, make sure you install efficient pumps. These can help to keep systems clean and avoid contaminants entering the wider water supplies. Even if you have a tank, pool or pond, a submersible pump can help to keep systems clean and avoid dirt and pollutants entering drains.
Upgrade systems
Inefficient or outdated waste or water disposal systems at home or work could contribute to the rising pollution levels in our water, so upgrade your systems if necessary.
The price you pay will be minimal, compared to the importance of protecting the environment and safeguarding our seas. If you're thinking of buying a new pump for domestic or industrial purposes, this is a great way to save water and keep it clean.