With 270 beds, 16 digitally enhanced operating theatres spread over five storeys and an indoor tree-house where children can play while convalescing, the brand new £237 million Alder Hey Children's Hospital is a wonderful healing environment featuring some of the best paediatric facilities in the world. The state-of-the-art hospital requires an efficient, state-of-the-art infrastructure, which is why the decision was made to fit Grundfos pumps throughout the facility.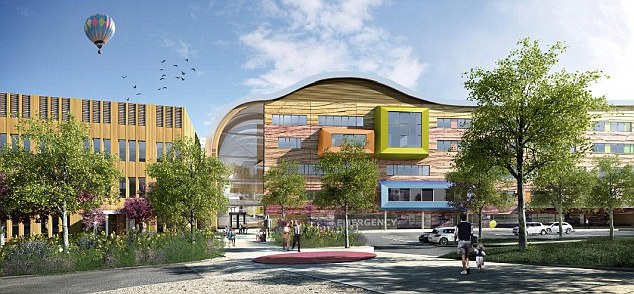 Built inside Springfield Park, Liverpool, the design of the new hospital has been heavily influenced by the thousands of children that passed through the doors of the original hospital building since it was founded more than 100 years ago. Known as Alder Hey in the Park, the new facility also features a multi-million-pound medical research centre and has parking for 1,200 vehicles. It will be used by around 275,000 youngsters each year.
The original Alder Hey was one of the first sites to install energy-efficient Magna Grundfos pumps back in 2002, so the developers of the new building knew this was a brand that could be relied on to deliver.


The complex heating, cooling and ventilation needs of a hospital mean that it's essential to fit pumps that can operate on demand twenty-four hours a day, seven days a week. Following consultations with the developers, Grundfos assisted with the specification and supply of more than 70 speed-controlled pumps and booster sets. Grundfos also supplied pressurisation units and ancillary equipment. The supporting role the pumps play at Alder Hey will be a crucial element in ensuring that patients remain as comfortable as possible throughout their stay.
Alder Hey in the Park could not have been completed without the generous fundraising efforts of groups all over the country. Anchor Pumps, a leading supplier of Grundfos Pumps, is just one of the many companies that contributed towards the effort to get the new facility off the ground. In the run-up to Christmas 2014, £1 every online order placed at Anchor Pumps was donated to Alder Hey children's charity to raise funds for the new building. With the help of various other suppliers who backed the campaign, Anchor Pumps managed to raise an incredible £3,400 through the initiative.