The Open Golf Championship is one of the most prestigious events on the golfing calendar. This year's tournament, the 144th Open, has a little extra gravitas added to it because of where it is being held. St Andrews is arguably the most famous golf course in the world and possesses a rich history and heritage which few other venues can match.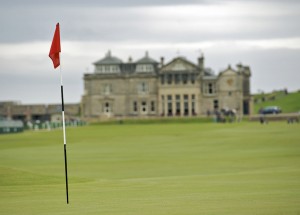 The operational aspect of running such a prestigious and world-renowned golfing venue as St Andrews is obviously not an easy task. Apart from the more obvious factors such as grounds maintenance and hospitality management, there is a myriad of other tasks being undertaken in the background. One such task is the ongoing maintenance of the pump station.
Last year, the pump station at St Andrews had become so problematic that the decision was made by the St Andrew Links Trust to replace it. Grundfos Pumps, working in conjunction with MJ Abbott, were tasked with the job of designing and developing a brand new station. As St Andrews is such a large venue, featuring a number of high-profile courses, the provision of pressurised irrigation water to these courses requires a highly efficient pumping station. Luckily, Grundfos Pumps were more than ready to meet the challenge.
Ensuring that peak demand could be met, Grundfos Pumps selected some of their most powerful pieces of equipment, such as the CR120-4 and CR120-8 pumps, for the job in hand. As of April 2015, the pumping station has been in operation for a full year and has responded to all of the demands put upon it. It is more than ready for this year's Open Golf Championship.