Anchor Pumps is delighted to share the news that one of our key suppliers, Stuart Turner Pumps, is starting a particularly adventurous challenge to raise vital funds for the Stuart Turner Charitable Foundation.
A team of ten from the organisation are now training to tackle the notorious climb of Kilimanjaro this Easter. The event will see them take on a gruelling seven-day feat of endurance to reach the summit and raise over £10,000 for the Foundation.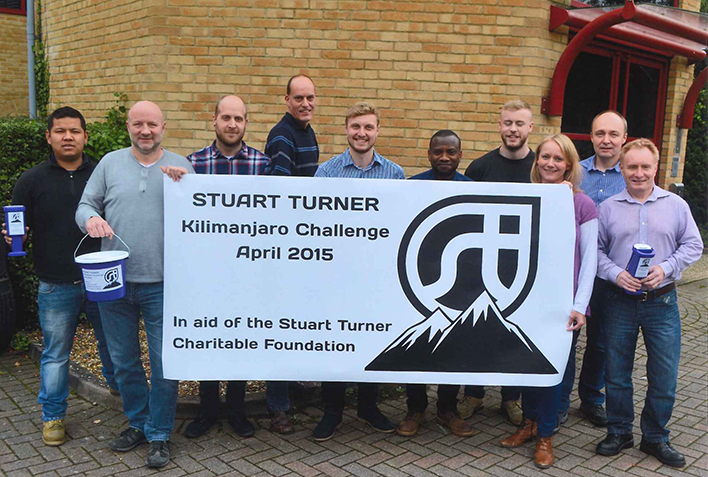 The brave – and some might say crazy – team will be walking between six and nine hours each day, with a final 15-hour non-stop trek on the last day in a bid to reach the mountain's summit.
The team from Stuart Turner already has experience in the field, however, having successfully undertaken a series of fundraising events in the past. Each participant has personally given £500 towards to the event's cost and has covered all of the equipment, vaccination and visa costs. However, there is still a fundraising challenge of £20,000 to meet to ensure that the Charitable Trust receives full benefits.
The Stuart Turner Charitable Foundation was set up in 2012 as an independent registered charity. It exists to help not-for-profits that deliver local activities to benefit the community – particularly activities for groups such as the elderly, disadvantaged, disabled or financially hard-up. It issues grants to those organisations working within RG9 – the postcode from which Stuart Turner has long operated since it was set up in 1906.
The Foundation has made sizeable grants to My Life Choice, the Chiltern Centre for Disabled Children and Headway Thames Valley, amongst others.
The team are seeking help and contributions to raise £10,000 minimum for the Charitable Foundation. They will be volunteering in the local community to raise funds in the coming weeks by washing cars and packing bags.
There are different ways in which you can contribute.Full details are available at:
http://www.stuart-turner.co.uk/news/posts/2014/10/24/stuart-turner-kilimanjaro-challenge/