After a warm summer, heating season has officially arrived. Most homes will have already turned their central heating systems back on. If you have yet to turn that switch, or find that your home's central heating is not performing as efficiently as it could, here at Anchor Pumps we have put together a guide on making sure that your central heating system is ready for the colder months ahead…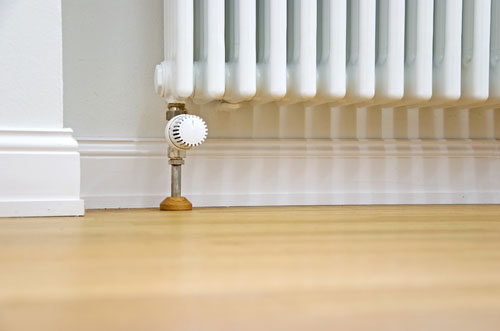 Schedule a Heating Inspection
Most people will find that their heating system just bounces back to life as soon as they switch it on after a long summer, however it is a good idea to get a heating inspection carried out – just to avoid the risk and inconvenience of your system failing or the boiler breaking over those cold winter days.
Test the Heating System
To ensure that your central heating is working effectively throughout the home, it is a good idea to perform a heating check by running the central heating and seeing if the heating is consistent throughout the home – this is a good way of checking if any radiators will need bleeding to ensure the best performance all winter long.
Check your Heating Pump
Heating your home over winter can see energy bills shooting up. As well as making sure your heating system is operational for winter, you should also check to see if there is any way of making your home as energy efficient as possible to lower energy bills. If you currently have an average D-labelled heating circulator pump installed, at Anchor Pumps we recommend switching to energy efficient A-Labelled heating circulator pumps such as MAGNA3 pumps or ALPHA2 pumps. A-Labelled pumps offer improved energy efficiency and can provide homes with up to 80% energy savings – lowering those expensive energy bills as a result.
For an energy efficient winter, choose high performance and energy saving circulator pumps – available to buy online at Anchor Pumps.