If you have poor water flow in your home, it is likely that you're not getting the most out of your shower experience. Here at Anchor Pumps we don't want any home to have to settle for second best with their water flow – that's why we offer a comprehensive range of shower pumps which will enhance the power of any shower while improving your shower experience.   Here's a little 'Anchor advice' on choosing the most effective shower pump for your shower system…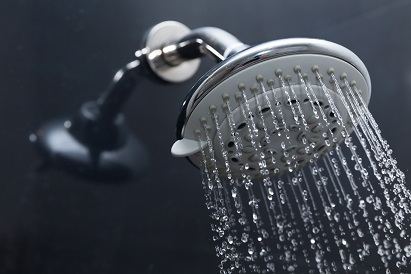 The first thing you will need to check before you buy a shower pump is the type of boiler that you have fitted into your home. Boilers are either combi-boiler systems or conventional system boilers. Knowing which boiler that you have will help you select the correct pump.
Most shower pumps are only compatible with certain shower systems. For a water supply that is above the shower head you will require a positive head shower pump while a water supply that is below the shower head will need a negative shower pump.
Remember if you are intending to use your shower pump to boost the flow rate of more than one shower in the home, you will require a more powerful shower pump.
Before buying a shower pump, it is important to have a think about where you will store the shower pump. The majority of shower pumps are stored by the home's water tank. Remember to choose a location that will conveniently store the pump while also providing easy access should the pump require maintenance.
You should then decide which pump brand you would like to buy. Here at Anchor Pumps we offer an extensive selection of reputable products such as Grundfos shower pumps and Stuart Turner shower pumps – with each pump manufacturer having extensive experience in the production of quality domestic pumps that can be relied on year after year.
If you need any extra help in choosing a shower pump for your home, please feel free to get in touch with the team at Anchor Pumps today!