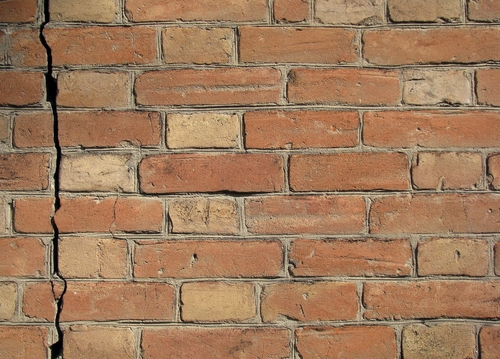 Our home is our sanctuary, our place of comfort and rest, as well as the place that houses those that are most dear to us. Accordingly, we would do anything we can to protect our house. The most unnerving threats however are the ones that catch us unawares. To educate you on the lesser-known threats to our home, we have compiled a handy list of 5 things you did not know could destroy your home.
Climbing plants
Climbing plants like ivy can look very pretty at first glance, but more often than not they are causing havoc with the very foundations of your home. Through the process of biological weathering, your walls are being gradually worn away.
Climbing plants, or creepers (a name more befitting of their sinister designs on your home) grow into any cracks or gaps in your walls, making them weaker and weaker over time. If left unattended, they can cause serious structural damage that will be costly to repair.
Loose tiles and weak trees
Loose roof tiles often don't present themselves until it's too late. I was rudely awakened to this issue myself in recent weeks.  A single roof tile had wiggled itself loose, and Storm Doris had sent it crashing through the roof window of our bathroom. Nightmare. To make sure you don't experience the same misfortune, it is worth pre-empting any challenge from the Great British weather by making sure all of your roof tiles are secure.
The same logic applies to any trees that are ominously looming over your home. High winds can knock over even the sturdiest looking of trees, making it imperative to trim any that appear look particularly vulnerable.
Faulty appliances
Sure, the sheer versatility of the five pronged USB charger is impressive, but it is equally adept at setting your house on fire. Often manufactured in China, where appliances are not subject to the same rigorous safety standards checks, faulty chargers can provide a serious threat to the safety of your home.
Vintage appliances can be just as threatening. Invariably made according to antiquated safety codes, vintage appliances are all too often rife with frayed or damaged wires that are just waiting to become a fire hazard.
Faulty pipes
Being oblivious to the network of pipes carrying water around your house is one of the biggest crimes homeowners can commit. The UK insurance industry pays out £2.5 million every day to repair damage caused by escape of water in the home, making it a better time than ever to invest in a flood kit.
Frozen or burst pipes are often the chief culprits. Amending any leaky taps and making sure all tanks and pipes are properly insulated should be enough to ward off any immediate threat.
The only way to safeguard your home long-term is to replace any old pipes with new ones, which also means installing new water booster pumps.
Pests
Always the unwanted visitors, pests can cause more damage than the most unruly of house guests ever could. Termites and woodworms gnaw away at the structural supports of our homes whilst nests made by wasps and bats destroy wiring and framing.
These nests thrive in small spaces and it is therefore essential to secure any such areas with hardware cloth or welded wire-fabric.
Hopefully you feel more aware of some of the more inconspicuous threats to your home and feel you are prepared to face them head on. Are there any other dangers to your home that belong on this list? Let us know!