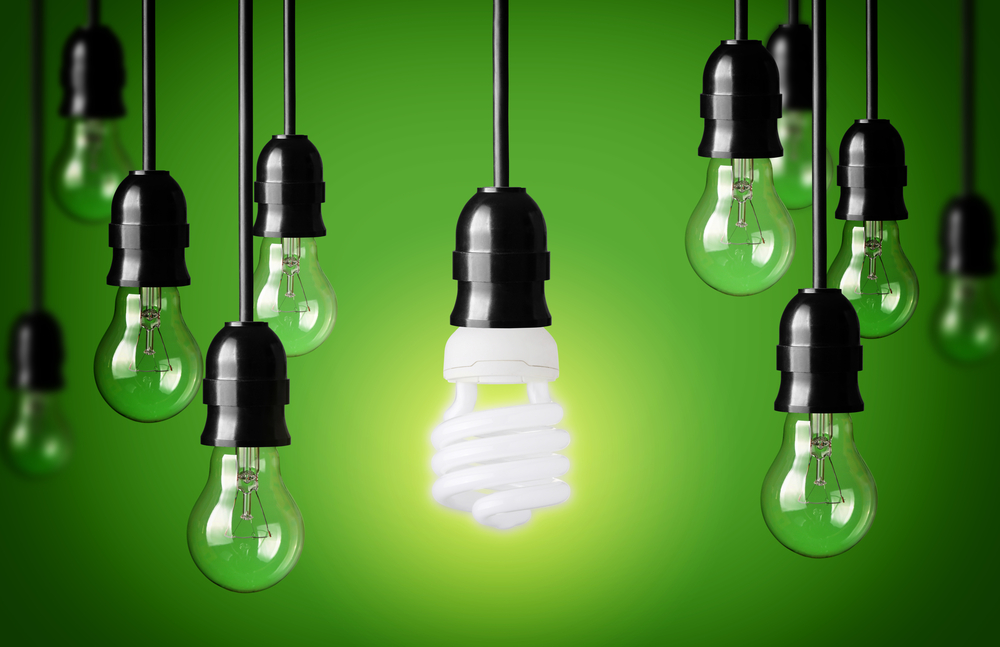 With so many different costs to worry about when running your business, often your energy bills don't have much attention paid to them. However, if you take a few steps into reducing wasted energy you could really notice a difference in your overhead costs. Here at Anchor Pumps, we have come up with a few energy saving ideas that are sure to keep your wasted energy to the bare minimum.
Lights off
Are the lights in your building on 24/7? Do they need to be? Often businesses will leave their lights on in the day when daylight is at its strongest or on all night when there is no one in the building. Monitor when you do and don't need the lights on and adjust them according, this can be done through a timer. You could also utilise a dimmer switch if need be.
Energy saving bulbs
Ok, so maybe you can't turn the lights off in your building for whatever reason, that still doesn't mean you won't be able to cut costs. Compact Fluorescent Lamps (CFL's) or Light Emitting Diodes (LED's) can help reduce costs for your lighting and will also last longer than standard bulbs.
Get your staff involved
Often when dealing with cutting costs, if you don't include your workforce in the process they can become somewhat complacent about your 'penny pinching' when it's dropped on them without a reason. If you hold a meeting with your staff explaining about increasing energy efficiency they will be more inclined to understand. You can also brainstorm with them about ideas for helping and even have people in charge of reducing energy costs.
Hibernate those computers
The hibernate feature laptops and desktop offer is far more cost-efficient for energy usage as opposed to shutting down as they both use the same amount of energy. The difference between the two is that when you hibernate your computer it doesn't need to go through the long and drawn out start-up process, so you can start work immediately where you left it.
Shut out the draughts
During the winter months, you can be liable to chills seeping in through draughts in your doors and windows. If you seal these off, you can keep the warm where it's supposed to be and stop the constant upping of the radiator temperature.
Turn off the power during the holidays
If there is a long period of time where nobody is using the office space (like Christmas) then make sure you turn off all unnecessary appliances. If nobody is there to use the coffee machine, microwave or water cooler, then why would you want to waste your money running the thing?
Optimise your central heating
Sometimes the machinery controlling the temperature in your building may be past its prime. If this is the case, you may need to invest in a new central heating pump. When something is running efficiently, you will notice the difference.
Set your heating to come only at times when it's needed! If your working hours are from 9am-5pm each day and your building is relatively small, then setting your heating to come just before 9 and turn off after a couple of hours will give you enough heat to last the day and avoid overusing your boiler. Contrary to popular belief, leaving your heating on at a low heat will not save you money in the long run, as you will end up needing to replace your boiler sooner!
Go paperless
With more and more importance being placed on not wasting paper, you should make a point of telling your staff to only print something when absolutely necessary. Not only will this help the environment but it also reduces the cost of running a printer. Going digital is the future.
Complete an energy audit
If you want a second opinion about what you think is costing you the most money on your energy bills in your business, why not ask a utility company to complete an energy audit for you? Alternatively, we have put together this useful guide to perform a home energy check yourself.