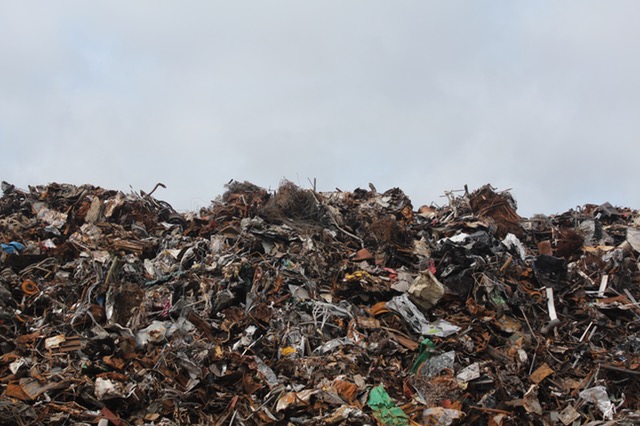 The average household in the UK produces more than a tonne of waste every year. Totalling a UK wide production of 31 million tonnes of waste per year, it would be fair to say that everyone in the UK has a role to play in reducing our waste. For some though, the role of reducing waste doesn't stop at splitting the plastics from the cardboard. Across the world, a small collection of individuals are revolutionising our approach to waste. To inspire you, we've listed five of the most innovative individuals who are helping us deal with our waste addiction.
Sara Wolf and Milena Glimbousk
It's a simple idea, but it is a premise that could revolutionise supermarkets. Or at least that's the hope of two ambitious entrepreneurs in Berlin who have launched the first zero waste supermarket. Offering no packaging, plastic or the big name brands that come with it, customers are encouraged to bring their own containers as packaging. The containers are then weighed on entry and you pay using the eventual weight of the container at checkout. The hope is that customers only buy what they really need and don't end up wasting food.
Follow Milena on Twitter here: @Milenskaya

Visit their website here: http://original-unverpackt.de/

Medha Tadpatrikar
Can plastic really be used to create fuel? Well, that's the hope of Indian entrepreneur Medha Tadpatrikar. Kept awake at night by the 17,000 tons of plastic waste generated each day in India, Medha started experimenting with plastic in her makeshift laboratory. The experiment may have started small, but it is now processing over 220 pounds of plastic a day. The fuel that is recovered is then sold at a subsidised rate to local villages. The hope is that Medha can expand her business to over 25,000 households across India by the end of 2017 and eventually the world.
Rosa Maria Espinosa Valderman
Built to be super absorbent and highly durable, the function of a nappy makes it a nightmare for decomposition. In fact, research shows that a single modern nappy could clog up landfill space for over one hundred years. Set the task of tackling baby waste, scientist Rosa Maria Espinosa Valderman has developed an innovative technology capable of speeding up the decomposition process. Using a specially designed mushroom named lignin, the process has been shown to reduce the volume and weight of a nappy by up to 80% in 3 months. The results have only been tested in laboratories so far, but the hope is that the technology could be rolled out worldwide and could even be developed to act as a food supplement for cattle.

View her talk on reducing waste with fungi here: https://www.youtube.com/watch?v=xrpPxV1sSL0
Parans Paranthaman
Tyres are one of the most environmentally damaging consumer products available. From production to its end of life process, the tyre is highly damaging to the environment and simply does not biodegrade. Scrapped at a rate of 1.1 tyres per person per year, it's estimated over 70 million tyres hit landfills per year in the UK. While, yes, tyres are 100% recyclable, the rate at which we use tyres and the amount of plastic that can be recovered from a tyre make it difficult for recycling plants to keep up with the demand. That is, until now. Using innovative technology, researcher Parans Paranthaman believes tyres might just find their way back into our cars, but this time under the bonnet. While the process of turning tyres into batteries for electric cars is far too complicated to explain in one blog post, the hope is that the carbon material recovered from the tyre can be used to store energy.

View his talk on tyres and energy storage here: https://www.youtube.com/watch?v=OdG2Eu1LyQE
Selina Juul
Never underestimate the power of one dedicated individual. That's the lesson we can all learn from Selina Juul. Spurred on by an unmatched passion for the environment, Selina is credited single-handedly for reducing Denmark's food waste bill by 25% in five years. Moving to Denmark from Russia aged 13, Selina credits the collapse of communism and the consequent food shortages that followed for her dedication and determination. Her campaigning not only shamed Denmark's supermarkets into change, but it also changed Denmark's entire mentality towards waste. Today, Denmark is the leading country in the fight against food waste. Power to the people.
Follow her on Twitter here: @SelinaJuul

View her Ted Talk here: https://www.youtube.com/watch?v=B6mi-ZFCprs

Andrew Turton & Pete Ceglinski

What do you do when you're down to your last twelve dollars and living in your friends spare office? Well, begin building the first rubbish bin for the sea of course.

Impassioned by the amount of plastic waste he saw floating in the ocean while sailing around Hawaii, Turnton decided to convince Ceglinski to quit his job and invest all his life savings into a project that aims to 'clean up the ocean'. As industrial engineers the two creatives made a working 'Seabin' out of nothing more than two garbage cans, a water pump and duct tape. Impressive.

So far the the pair have developed a working prototype, raised $250,000 via crowdfunding site Indie Go Go and removed over 2 tonnes of plastic from our oceans.

Turton and Ceglinski hope that over the 5 years they can receive the investment needed to expand the project worldwide and clean up our oceans one marina at a time.

Find their Indie Go Go project here: https://www.indiegogo.com/projects/cleaning-the-oceans-one-marina-at-a-time#/

Follow the Seabin project on Twitter here: @Seabin_project