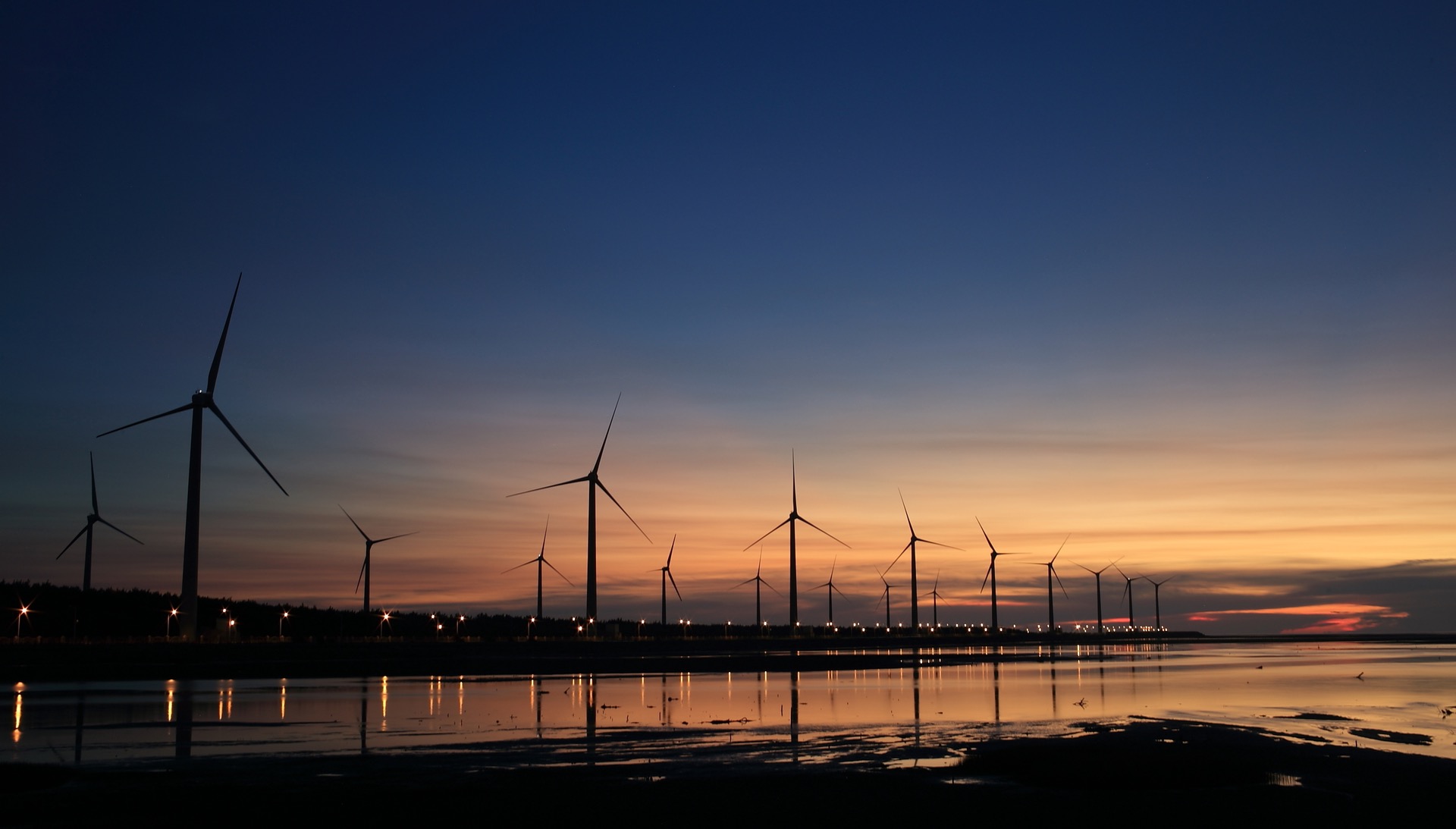 As the costs of implementing renewable energies drop, the price of fossil fuels continue to rise and businesses around the world realise there are long term risks to operating their business in a way that impacts the environment, the overbearing message from corporations is that they need to reduce their reliance on fossil fuels and address the climate change crisis.
Some governments though still like to treat the environment and the economy as separate issues. But the truth is, the environment is our economy. Or at least that's the message we can take from these five companies who've realised that they can make extra green by embracing green energy.
With pressure from the public and investors alike, businesses are no long waiting for governments to act. These five businesses are tackling the challenges of renewable energies head on and are reaping huge rewards.
Intel 
The IT sector as a whole is leading the charge in renewable energies. And why wouldn't they? They have the cash to invest and the insight to deliver exciting, life changing projects. The king of the IT sector's renewable energy revolution is Intel.
Embracing renewable energy is a bit of an understatement for Intel. As of today they have the largest micro wind turbine facility in the world, 18 on-site solar plants, and they even own a biomass gasification plant in Croatia.
They've also adopted an environmentally friendly approach in their product design too. Since 2004 the company has doggedly researched how they could cut the amount of lead used in their products. Lead is hugely damaging to the environment and is highly expensive. As of 2007 Intel produces chips with 95% less lead than their competitors.
Google 
Another IT giant, Google is a company that has revolutionised our world. From mapping our planet to building the most comprehensive and efficient search engine, Google consistently aims to be the best in each area of technology it invests in.
So why would it be any surprise that Google excels when it comes to embracing renewable energy and the environment? To power the trillions of searches its processes each year the company has spent an incredible amount of money making it's business as clean and as environmentally friendly as possible.
Setting up 20 renewable energy projects across the United States and investing $3.5 billion in infrastructure, Google was delighted to announce it hit 100% renewable energy capacity earlier this year. But the IT giant hasn't stopped there. They're committed to being a beacon of hope for the environment and have created the world's first search engine that plants trees. Yep, trees. It's called Ecosia and will plant a tree using advertising revenue every time you search. Amazing.
LEGO
Moving away from the IT sector, we have the beloved toy brick building company LEGO. Producing over 400,000,000 toy bricks each year, LEGO is a huge multinational operation that involves using vast amounts of environmentally detrimental plastic to make its toy bricks.
Realising that its core product was so detrimental to the environment, LEGO has invested heavily into renewables. As of May 2017, LEGO now claims to be running its entire business on 100% renewable energy.  Investing in mainly wind energy, the company has been involved in a variety of renewable energy developments. These include a 258 megawatt offshore wind farm in the Irish Sea, a 31 per cent share of a wind farm in Germany, and a quarter of a wind farm in Liverpool Bay.
To celebrate achieving the ambitious target, LEGO constructed a 150 foot tall wind mill using 146,000 plastic bricks.
Procter & Gamble 
Procter & Gamble, also known as P&G, is one of the world's largest corporations. Serving nearly 5 billion people around the world, the company has one of the largest portfolios of trusted, quality brands. Producing brands like Pampers, Ariel, Duracell and Gillette, it would be fair to say that P&G's business model certainly leaves a large environmental footprint.
That's why the corporation is behind one of the most ambitious efforts in its industry to convert to renewable energy. Investing nearly 4 billion into renewable projects, the corporation now operates a solar power plant in China, a wind farm in the Netherlands and a biomass plant in Albany, Georgia. P&G have also stated a commitment to operating 30% of their business on renewable energy by 2020.
Grundfos

You don't just have to be a corporate tech behemoth to help fight climate change. One such perfect example is the industrial engineering company, Grundfos.

Consistently raising the bar in the world's battle against water waste, Grundfos is the leading producer of advanced pump solutions that reduce waste and improve water efficiency.

Understanding that climate change, growing populations and resource scarcity cannot be tackled solely by the government, Grundfos has invested in producing truly sustainable solutions for it's customers.

So far the pump giant estimates they have saved 1.8 billion kilowatt hours of electricity in-house, a year's worth of electricity for 1.1 million customers and reduced their CO2 output by 20,000 tons since 2008.