Reducing the amount you spend on heating your home doesn't mean you have to sacrifice your level of comfort. By making sure your insulation, thermostat and central heating system are all working in harmony, you can stay warm on the coldest of winter nights without spending a penny more than you need to.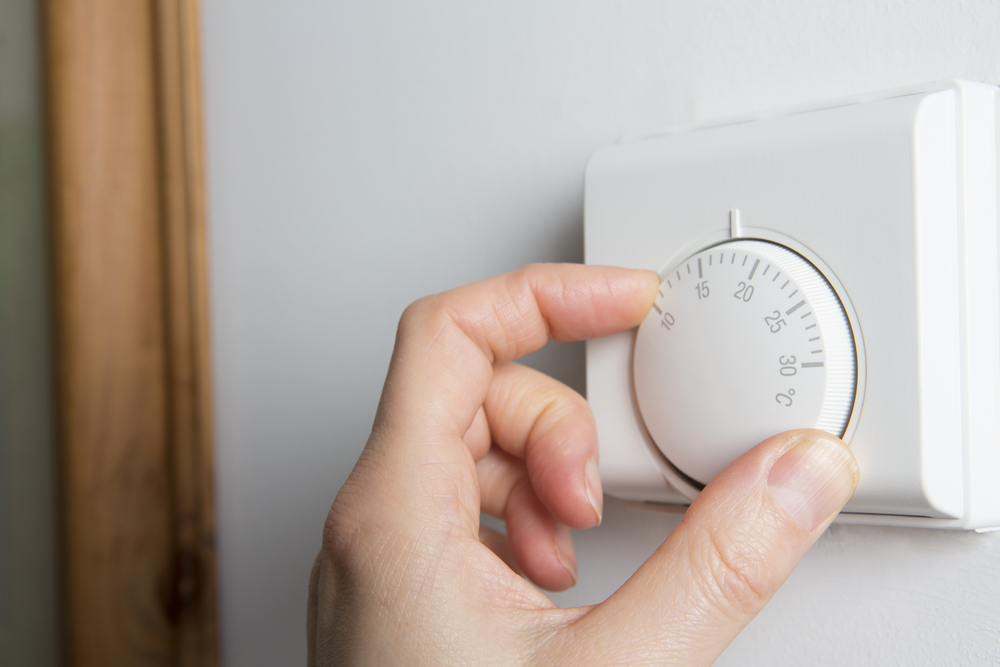 A great first step is to check all around your home to make sure there are no gaps in insulation or draughts where heat can escape, as this will help keep the temperature more stable. Don't fall for the common myth that it's cheaper to keep your heating on all day than it is to only have it on when you are at home. No matter how well you insulate, there will always be some heat lost from your home, so keeping your boiler on when you're out of the house means you're simply losing more heat all day long.
If your radiators have not been fitted with thermostatic valves, you can only switch them on or off, which is a highly inefficient way of heating your home. Such valves are relatively inexpensive to buy, easy to install and allow you to cut your heating bills by giving you more control over the temperature in each room of your home.
Always ensure furniture is positioned in a way that does not block radiators, as this will prevent heat from circulating properly. Fitting radiator foil behind your radiators will help reduce the amount of energy absorbed by the wall by reflecting heat back into the room. Although you can purchase special foil tailor-made for this job, kitchen foil fixed with wallpaper paste so that the shiny side faces the radiator will work just as well.
Boiler technology has advanced by leaps and bounds in recent years. If your boiler is more than ten years old, it's highly likely that you would be able to exchange it for a more efficient version and see a reduction in your heating costs. In reality, the cost of replacing a boiler means you would not see any financial benefit for many years, and a far more practical alternative is to have your boiler serviced on a regular basis to ensure it is providing optimum levels of heat using the least amount of fuel.
Another cheaper but highly effective way to make sure your heating system is working to maximum efficiency is to invest in a new programmable thermostat. This will ensure you house is maintained at the temperature you desire and that your boiler does not work more than is necessary.
If you are in the market for a new boiler, a combi model is the most economical option, as it heats water straight from the mains rather than storing it in a hot-water tank. Combi boilers are more compact than conventional boilers, so they can fit into a smaller space. One issue with combi boilers is that they can sometimes suffer a reduced flow if multiple taps are turned on at the same time. If you live in a large household with lots of occupants and multiple bathrooms that are regularly used at the same time, a conventional boiler that feeds a hot water tank is best.