With the upcoming EuP guidelines coming into effect next year, Grundfos have added to their selection of 'future-proof' pumps with the new range of MAGNA3 pumps. The new range of state-of-the-art MAGNA3 circulator pumps will be available to buy from Anchor Pumps this January, each Grundfos MAGNA3 pump aims to set new standards within the pump industry.
The MAGNA range of circulator pumps has been hailed as revolutionary ever since the first MAGNA pump was launched back in 2001. Upholding the innovative values of predecessor MAGNA pumps, the MAGNA3 family stands out against other pumps and has been referred to as the most efficient pump available to the market today.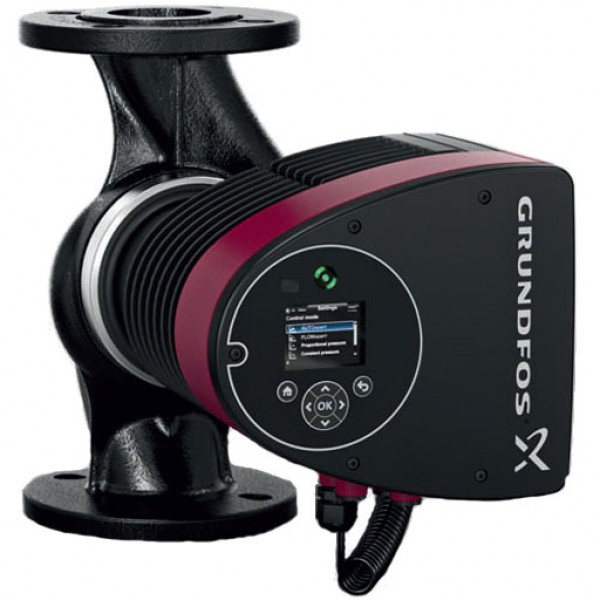 In addition to its energy efficient design, the MAGNA3 pump also leads the way in terms of technology. Featuring a new user-friendly wireless interface, Grundfos GO, users can monitor, set and control MAGNA3 pumps by using an iPhone, iPad or any other similar device. The innovative design of the MAGNA3 has already achieved critical acclaim at this year's prestigious Danish Design Awards, where it was named as the winner in the Industrial Design category.
The MAGNA3 pump features the modern AUTOADAPT feature found within other MAGNA pumps however new features such as FLOWADAPT and FLOWLIMIT have been implemented to control and set maximum flow limits.
Along with easy installation and a high-resolution colour display, the MAGNA3 is certainly one of the most modern pumps around. In addition to its high-tech design, the MAGNA3 has undergone 1 million tests hours in extreme conditions to ensure it is a pump that is built to last.
The new MAGNA3 range of Grundfos pumps will be available to buy from Anchor Pumps this January.